The Top 5 Engagement Ring Trends for 2020 Weddings
Think big solitaires, loads of color, and Kim Kardashian West's go-to cut.
This coming engagement season, prepare to see loads of color and, naturally, epic amounts of sparkle. While some brides are embracing gemstones and colored diamonds, settings are being kept classic. Solitaires are back in a big way—so reconsider your desire for a halo or baguettes flanking your center stone. Higher quality center stones are coming into focus (not that they were ever out of style), and are being prioritized over size and style now more than ever.
Designers have also seen a rise in emerald cut diamonds and multi-stone settings, while a certain era has the vintage market abuzz. Whether you are coveting a Beyonce-esque emerald solitaire, an epic Kim Kardashian West-inspired emerald cut, or hunting for an heirloom piece, get inspired by these stunning engagement rings that come 2020 (and beyond) will be more swoon-worthy than before. Here, the top 5 engagement trends to consider when shopping for an upcoming proposal
---
Georgian-Inspired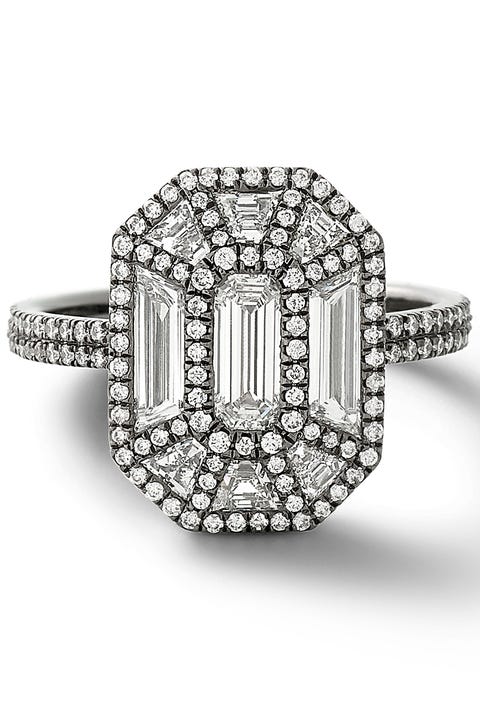 The Georgian era made a big impact in jewelry for its introduction of the rose cut diamond, pearl accents and cluster settings, all of which are prominent in the ring styles trending in 2020. This coming engagement season, channel the era in modern ways rather than going full-on vintage if you're looking to choose your center stone, or search for the ultimate antique.
---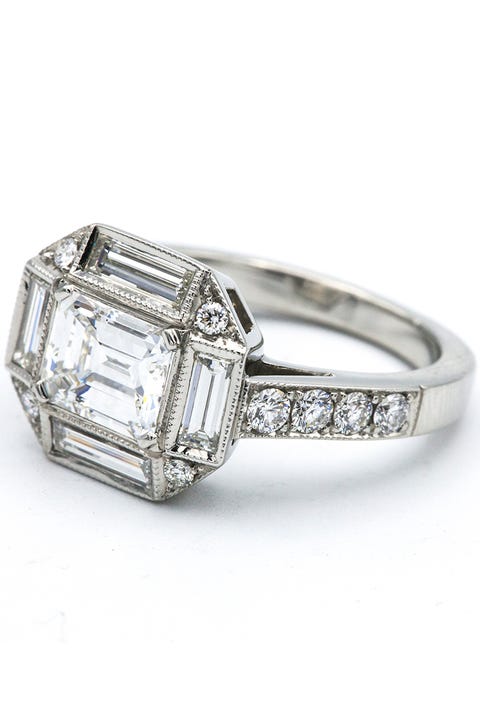 East-West settings (when the stone is set horizontally rather than vertically on the finger) are a more modern way to embrace any cut, color, or style of ring. Conversely, bezel and engraved settings lend a vintage feel to any ring silhouette. Try a ring that has both in tow for the best of both worlds.
---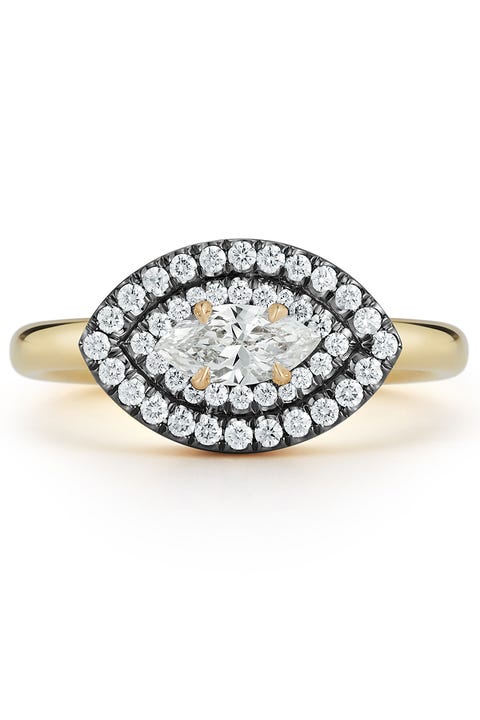 Pear and marquise shaped stones were made for the cool, It-girl with a downtown vibe—and for the bride who wants to buck convention, with an ample dose of sparkle.
---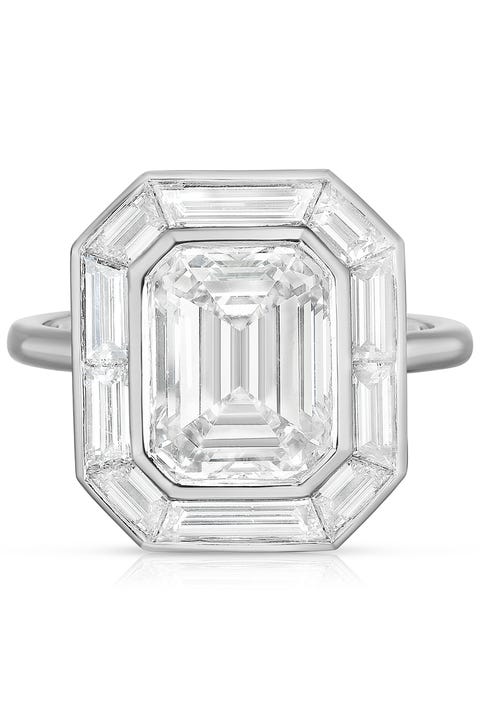 A pave halo automatically goes full-on glam, but a sleek border of baguettes feels forward-thinking, fresh, yet vintage-inspired.
---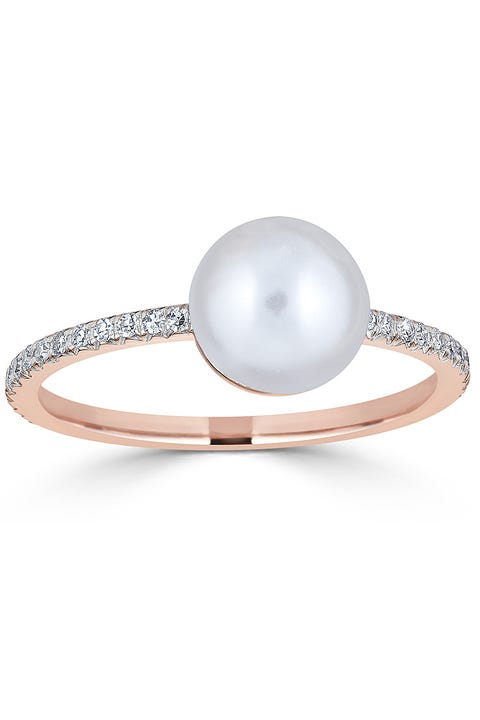 If you are a lover of vintage pieces with old world appeal, try a pearl rather than a diamond for your center stone. It's undoubtedly cost effective, but it has a classicism and a femininity that you'll treasure as an heirloom. Not sure you can go without a diamond? Plan ahead; opt for a pearl for the engagement, and then invest in a diamond for a milestone anniversary.
---